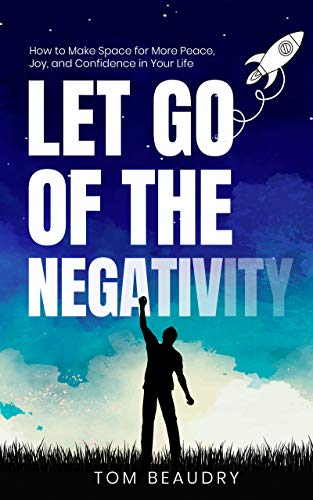 Are you seeking advice on how to take your life to the next level?
Maybe you have become tired of your negative thoughts controlling the actions you take each day, holding you back from your true potential?
Perhaps you have one thing in mind that you have always wanted to achieve in life, but you know that until you eradicate your negative thinking, you will not be able to reach that goal.
Or maybe you have only recently become aware of the negative thoughts that have started to manifest themselves in your thoughts and actions and you want to quickly eradicate them as soon as possible.
You've come to the right place. Let Go of the Negativity is THE book that will teach you how to change this way of thinking into a more positive one, which will result in much more success and happiness coming your way.
If left not dealt with, negative thoughts can have an immense impact on what you can achieve in life and can seriously limit how much happiness you will experience each and every day.
The good news is that life doesn't have to be this way any longer!
Using all of the information you will learn from reading this book, you will be able to successfully change the way that you think and feel, becoming a more positive person as a result.
This new positive attitude will reflect in how people treat you, the opportunities that come your way, and ultimately how happy you are with the life that you lead.
Inside Let Go of the Negativity, discover:
– The importance of choosing forgiveness rather than resentment
– The impact that a lack of nature and too much contact with smartphones can have on your mood
– Why your diet has such an impact on your mental health
– How fitness not only aids you physically but also mentally
– How to become more grateful and empathetic
– How journaling can improve your mindset and make you more positive
– The importance of prioritizing your values and being more assertive
– Ways to expand your awareness through art and meditation
– How to notice that you're in control of your thoughts and improving your resolve
– The important of letting go, finding peace, being bold, and becoming joyous
And much, much more!
Isn't it time you took back control of your emotions?
Grab a copy of Let Go of the Negativity today and make improvements to your life instantly! $0.99 on Kindle.