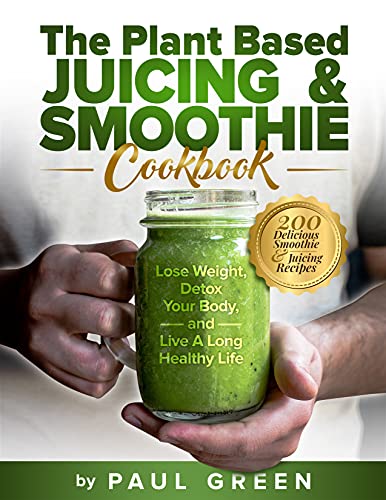 Boosting your health is easier than you think — everything that's good for you can be made more delicious with a smoothie.
America is facing a health crisis — and it's not the one making the headlines.
Over the past decade, there's been a sharp rise in the number of people developing chronic health conditions, including Type 2 diabetes, heart disease, and some cancers.
But the shocking truth is that it could have been stopped.
The CDC estimates that lifestyle changes can stave off over 80% of all heart disease, stroke, and Type 2 diabetes cases.
And that's where a plant-based diet comes in.
With stars as diverse as Lizzo, Joaquin Phoenix, and Miley Cyrus hopping on the vegan bandwagon, it's clear that this is more than a celebrity craze: this is a trend that's here to stay, and for good reason.
In fact, the areas of the world with the highest life expectancies (the so-called 'blue zones') follow a largely plant-based diet.
The arguments are compelling, but many people are put off by the thought of learning a whole new way of cooking and navigating complex recipes and unfamiliar ingredients.
Are you one of them?
You're not alone — a survey showed that 80% of respondents said they thought transitioning to a plant-based lifestyle would be too complicated to even attempt.
But there's one powerful weapon that can help you in your quest to become healthier: a blender.
A blender is your answer to taking the hassle out of plant-based living.
With a comprehensive guide to smoothies for every health goal, you can drastically increase your intake of the world's most healthy ingredients.
Whether your goal is weight loss, whole-body cleansing, or boosted energy and immune function, a smoothie is a nutritional powerhouse — and you can tailor it precisely to your needs.
In The Plant Based Vegan Juicing and Smoothie Diet Cookbook, you'll find out how to do just that. You'll discover:
200 astonishingly simple smoothie and juice recipes organized by health outcome
A complete nutritional profile (and that all-important calorie count) for every recipe — plus eye-catching images so you can see exactly what your glass should look like
An easy-to-navigate index of ingredients (so you can search for smoothies based on what's already in your fridge)
The #1 moment of the day to have a smoothie for maximum health benefits
Exactly how to ensure you're getting the most out of your ingredients
A comprehensive guide to every kitchen utensil you're going to need (don't panic — most of them are already in your kitchen)
A complete guide to the best vegan protein powders — so you can make sure every smoothie delivers a powerful punch
Kid-friendly smoothies (get that goodness into your little ones by stealth!)
A quick guide to superfoods so you can make easy tweaks according to your health needs
The top 8 greens to use for weight loss — and how to make sure they're delicious every time
And much more…