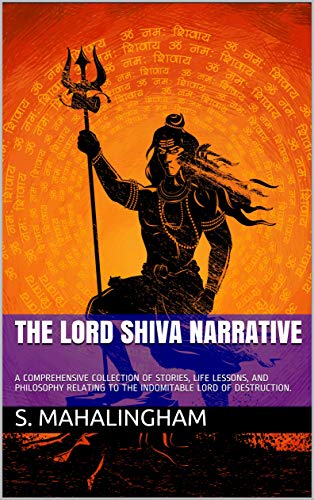 Lord Shiva is The Destroyer, The Lord of Animals, The King of The Dance and The Primeval Sage. Readers are invited on a journey through thousands years of scriptures to discover the characteristics of this popular deity. The book has four parts, each relevant for readers at one of the four "Ashrama" stages of life: Student-Householder-Retiree-Aesthetic:
Part A (Brahmacharya Student) includes the engaging adventures of Lord Shiva and then distills these into fifty-two (weekly) moral lessons;
Part B (Grihastha Householder) is a walk through the Hindu Scriptures;
Part C (Vanaprastha Retiree) is a review of Lord Shiva Temples;
Part D (Sannyasa Aesthetic) relates to the non-dualist philosophy of the seventy-seven Shiva Sutras.
"Relevant to all ages. It is well structured for a younger audience in part A whilst also serving as a source of reference to others for the philosophy of Lord Shiva". Dr. R Thavasothy, Consultant Psychiatrist
"A scholarly piece of work but with trademark conversational tone and amusing side notes". Reva Seth, Author of The Mom Shift $0.99 on Kindle.