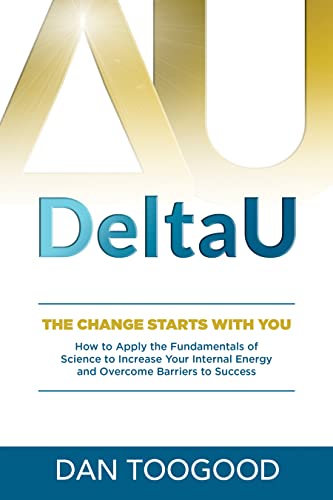 To best serve others and achieve our goals, we must maximize our capacity to do work on our surroundings and influence others. DeltaU is a guide to build yourself up and increase your internal energy. Create a change in you!
Many of us constantly struggle with stagnation without understanding why. DeltaU uses the laws of nature to help explain why we often fail to accomplish our goals. Combining personal stories, modern personal development, and fundamental science, DeltaU provides strategies to overcome the obstacles that stand in the way of success, well-being, and fulfillment.
If you are interested in personal development, DeltaU will offer a unique approach that you have not seen before to transform into a high-performing individual that aspires to grow. If you are interested in science, DeltaU will provide you with novel strategies to use that knowledge to better your life. By integrating the world's of personal development and the fundamentals of scientific knowledge, readers will be inspired to grow and excel in these areas. Free on Kindle.