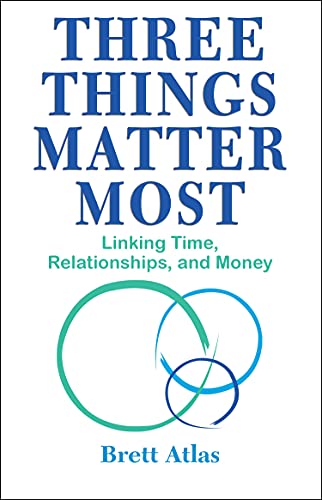 You're only here once. Make it count.
If you were asked to tell your life story, would it be one of a life well-lived? According to author Brett Atlas, as our lives evolve at an ever-increasing pace, we have become detached from the universal truths which define our existence. As a result, we risk prioritizing the immaterial while neglecting the essential.
In Three Things Matter Most, Atlas explains that how we approach time, relationships, and money has the biggest impact on our lives. The way we balance these three precious resources makes the difference between a life filled with meaning and a life rife with disappointment. Drawing from centuries of wisdom, philosophy, and psychology, as well as from personal experience, Atlas offers an easy-to-follow road map to self-fulfillment and happiness. $0.99 on Kindle.