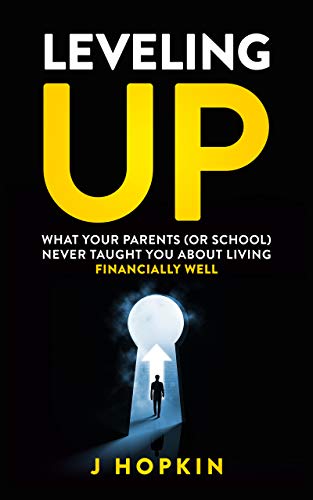 Personal finance is the bane of many people's existence but fear not.
Leveling Up is a simple financial step-by-step system that will help you get your personal finances organized and, aim to make your life easier. It's more than just a budgeting book… It goes beyond trying to simply help you become debt-free. The goal is understanding your financial 'bigger picture'; spending habits, debt, credit, and showing you how to stay the course with strong, tested, and proven wealth-building habits.
In this easy-to-understand financial literacy workbook, you'll discover:
• Ideas to identify and overcome any spending problems
• How to better manage money, and take control of your spending habits
• How to understand your credit and interest debts
• Straight forward strategies to pay off debt fast
• Simple financial exercises to build good financial habits
• A 90-day personal finance challenge with a detailed financial workout
• And so much more!
Don't ignore your bank statements because the numbers aren't in your favor…yet. Do the work to change your financial situation for the better and take control of your money once and for all.
Leveling Up offers a straight, no-nonsense approach to making your "cents" add up and work for you. Free on Kindle.