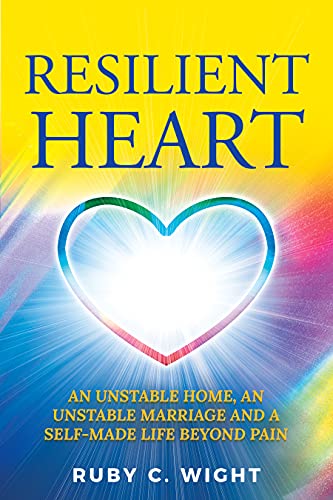 This is a tale of a life full of challenges. As an innocent child, Ruby endured physical abuse from the hands of her own mother and found solace in an invisible friend—God, you might say. She was molested by a priest at barely 16 and subjected to a humiliating public scandal. Yet, nothing could deter her from her ambition to become a lawyer until she met the man who promised her the lifestyle and freedom she deserved.
Ruby left her native land to venture into marriage at age 21. She sacrificed her ambition for a man who turned out to be her nightmare over the course of four miscarriages and raising three children. Freedom was nowhere to be found. She never felt so poor in her life until she married a millionaire. Though her children were incredibly young, she knew her own freedom was for the best, and divorce was the price to pay.
More than ever, she needed the anchor of her invisible friend. Meditation was her gateway to access the Alchemist within. She transformed herself from being dependent to self-reliant.
This book is intended to inspire, to empower, and to teach that we do not have to conform to conventions. Life comes with challenges for us to rise to our potential. Ruby's journey led to transcending life's challenges, finding courage in the face of adversity, facing uncertainty with fearlessness, and marching toward self-realization to unleash the undreamed-of possibilities. Free on Kindle.