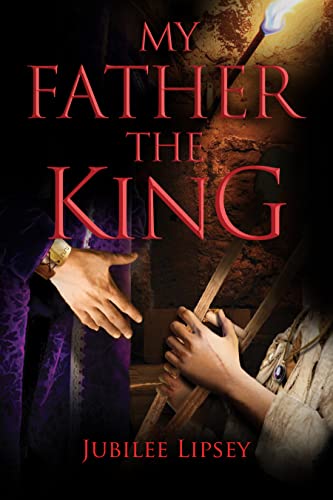 David's rise to the throne has transformed Israel into a regional superpower, but the famous shepherd-king is still searching for the missing remnant of Saul's house he promised to save—Jonathan's son. Thirteen-year-old Mephi only has a signet ring to remember the days his family ruled Israel.
Crippled eight years ago while escaping his father's murderers, Mephi has learned fear and distrust under an abusive guardian who plans to profit from his royal blood. After barely escaping death at the hands of raiders determined to wipe out Saul's descendants, Mephi escapes to the home of his grandfather's old physician. But King David's inexplicable summons forces him to confront the life he thought he'd never have. Caught between Jonathan's faithful legacy and the demons Saul left behind, Mephi fights to believe that David will be strong enough to save them both from the looming prophecy of violence at their doors.
When a devastating betrayal threatens his bond with the king, Mephi must decide once and for all if he has truly made peace with the past. Jubilee Lipsey's passion for writing began with a childhood love of the Bible, and expanded into a lifelong obsession with the authentic lives behind the scriptural stories that form the foundations of her Christian faith. An avid reader, storyteller, and closet-actor, Jubilee earned her BA in English from Catawba College in 2013 and has continued to write in her spare time since then, living out her penchant for drama on the page rather than the stage. Her dream in writing is to share breakthroughs, igniting the faith of readers hoping to experience God in their everyday lives. The transplanted North Carolinian has traded the sunny southern mountains for the Great Lakes and currently lives in Kenosha, WI with her husband, Tim, and their rambunctious fur-boys, Arlo and Linus. Free on Kindle.