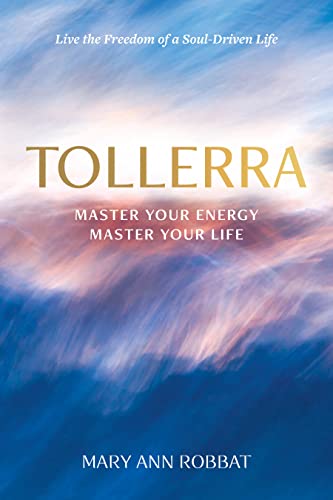 IF YOU COULD HAVE A LIFE FILLED WITH PURPOSE, ABUNDANCE, HAPPINESS AND JOY, WHAT WOULD IT BE LIKE?
When you awaken your inner healer and align your energy with your soul's purpose, life becomes transformational and extraordinary.
Tollerra is the exciting and passionate result of Mary Ann Robbat's two decades of work as a master energy healer, guide and coach. Combining the wisdom of ancient practices with innovative new techniques, Robbat has created a powerful catalyst for healing and transformational change.
Whether you are feeling stuck or just longing for more, Tollerra offers a unique and accessible approach to deeply heal, get unstuck, and find clarity and fulfillment.
• Explore the Tollerra Framework—the four levels of experience: physical, emotional, spiritual, and energetic, and how they influence each other.
• Discover the importance of healing on ALL four levels of experience, and why this is the fundamental key to lifelong happiness.
• Learn Tollerra's unique practices and techniques to create lasting, transformational change.
Tollerra is an invitation for you to awaken your spiritual knowing, energize the power of possibility, and experience an expansive, joyous, inspiring, soul-driven life.
You can have the life you truly deserve and desire.
"Mary Ann is a skilled guide helping me navigate the challenges of life and parenting through energy work and wisdom from beyond. Her greatest gift to my family was helping me to manifest a beautiful baby girl after years of heartache. The precious soul was due to arrive on Mary Ann's birthday! No coincidence. Have recommended her to countless friends, all of whom have benefited greatly." -Mish Michaels Free on Kindle.