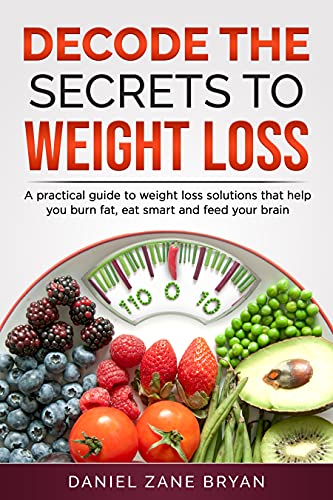 This is not your traditional "follow a restrictive meal plan" for incredible weight loss book. Instead, it provides you with various solutions that won't just help you lose weight but will also completely transform your life into one that fills you with energy and long-lasting health.
Everyone's body is different, which means there is no one-way approach to manage your weight. Learning what works for your body and lifestyle will give you more freedom and confidence in your ability to reach your ideal weight. In Decode the Secret Codes to Weight Loss, you will learn:
*How to improve your relationship with food.How to find the right diet for your lifestyle.
*Effective strategies that will boost your weight loss results.
*The hidden culprits of weight gain.
*The one thing that will transform your weight loss journey (and it has nothing to do with food or exercise).
This book will be your ultimate guide to lose weight and how to keep it off. You will learn the most effective ways to begin your weight loss journey, how to boost your results, and how to maintain your new healthy habits for the rest of your life. If you are tired of struggling and want to finally gain control, you will find the solutions in this book. $2.99 on Kindle