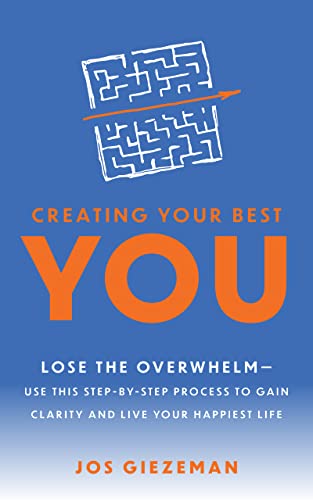 Feeling overwhelmed? Pulled in every direction? Rather than working hard IN your life, learn how to work ON your life.
In this book you'll discover a step-by-step process to gain clarity and live your happiest life. Living in this proactive, intentional, and balanced way is so much more fulfilling than living your life day-to-day, hoping you'll somehow end up someplace good.
Follow simple steps to take charge of your life:
• Learn a new (and surprisingly simple) way to manage your time wisely.
• Step through exercises to help you create clarity, so you can make better
choices on how you spend your time.
• Apply an easy, weekly method to connect your current activities to
your important future goals, narrowing the gap between where you are
now and where you want to be.
Discover a commonsense process to give your life direction and meaning. Even tiny steps, taken in the same direction every week, will generate quantum leaps forward over time. You'll begin to feel the excitement and joy of becoming that terrific person you always knew you could be!
Are you ready to start living your happiest life and, in the process, become a better leader, friend, spouse, and parent? $0.99 on Kindle.